Restore Oral Strength and Function with Dental Implants
---
Dr. Bruce Gopin places dental implants for patients who want a permanent solution to tooth loss. Dental implants are titanium posts that Dr. Gopin surgically places in the jaw bone. After they are placed, the jaw bone fuses with dental implants, creating a sturdy structure. Each implant mimics natural tooth roots, stimulating the jaw and preventing its degeneration. Implants support a range of restorations from implant-supported dentures to dental crowns. Dr. Gopin uses advanced surgical techniques and 3D analysis to place implants in the most supported, safe way.
Learn More About The Procedure
---
Patients missing any number of teeth can benefit from dental implants. Implants support single-crown restorations, bridges, partials, and even dentures. If you are in good general health and are a non-smoker, you are most likely a suitable candidate for implants. During an examination, Dr. Gopin will determine whether your jaw bone is large and strong enough to support implants. If it is not, he can also perform bone graft surgery to strengthen your jaw.
Learn More About Candidates
---
Dental implants offer many benefits. In addition to improving a patient's appearance and ability to chew and speak normally, implants protect the health and strength of the jaw. After tooth loss, the jaw bone slowly begins to deteriorate, which can lead to shifting of surrounding teeth. Implants work much like natural teeth roots, stabilizing the bone from deterioration. Dental implants are permanent and provide a lifetime of oral foundation.
Learn More About Benefits of Dental Implants
---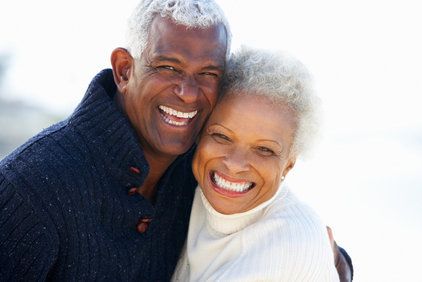 When performed incorrectly, dental implant surgery carries significant risks. In addition to performing initial implant surgeries, Dr. Gopin corrects many patients' failed implant surgeries. He uses sophisticated 3D imaging and X-rays to carefully plan and execute dental implant placement, which minimizes the risks commonly associated with this treatment.
Learn More About Risks of Dental Implants
---
The benefits offered by dental implants make them a worthwhile investment in your oral and overall health. The total cost of treatment varies on a case-by-case basis and is dependent on a number of factors, including which type of implant you will receive, and how many missing teeth you need to restore using implants.
Learn More About Cost of Dental Implants
---
Dental implant treatment timelines will vary from case to case. Patients who require bone grafts, for example, must typically heal for about six months before proceeding with surgery. The implant will then take three to six months to fuse with the bone before a permanent restoration can be attached.
Learn More About Dental Implants Timeline
---
While dental implants are a reliable, effective replacement for damaged or missing teeth, not everyone can receive them. When we lose teeth, our bodies naturally begin to redirect resources elsewhere, leaving the jawbone thinner and weaker. As a result, there is not enough tissue to support the implants. To counteract this effect, Dr. Gopin performs bone grafting surgery to encourage the jawbone to grow new tissue and improve your chances of success.
Learn More About Bone Grafting
---
Taking care of your dental implants will guarantee their longevity and effectiveness as time goes on. Just like natural teeth, dental implants are susceptible to gum recession and other ailments, such as periodontal disease. Dr. Gopin would like to educate you on the importance of maintaining and cleaning your dental implants to ensure long-lasting satisfaction.
Learn More About Maintenance
---