Optimize Your Oral Health with Periodontal Treatments
Healthy gums serve as the foundation for functional, beautiful smiles. Dr. Bruce Gopin offers a full range of periodontal treatments at his practice that can bring your gum and jaw health up to par. In some cases, Dr. Gopin may recommend one or more gum surgeries to repair, strengthen, or reshape your gum and jaw tissues. Gum and jaw surgical treatments include pocket reduction, soft tissue and bone grafts, guided tissue regeneration, and gum contouring.
Learn More About Surgical Gum Treatments
---
Nonsurgical gum treatments are commonly used for patients who display the early stages of gum disease. If you have begun to experience symptoms of gum disease, such as red and swollen gums, Dr. Gopin may recommend a deep cleaning. Also known as root planing and scaling, this treatment involves the removal plaque and tartar below the gum line where problems develop. We use ultrasonic therapy for deep cleaning because it minimizes patient discomfort and stimulates healthy gum tissue.
Learn More About Nonsurgical Gum Treatments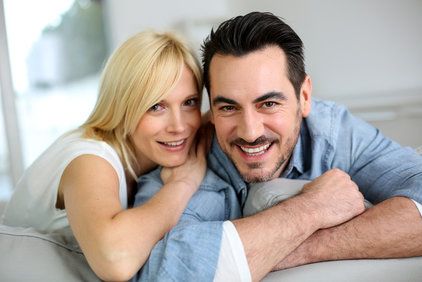 ---
Periodontal disease has several tell-tale symptoms. The bacteria that cause gum disease create chronic inflammatory responses, which can be painful and embarrassing. Symptoms include bleeding gums (especially during flossing and brushing), chronic bad breath, and a bad taste in the mouth. Left untreated, advanced inflammation from gum disease can cause the death of bone and gum tissue, which eventually leads to tooth loss and other problems. To catch gum disease early while it can be easily treated, Dr. Gopin performs periodontal screenings regularly for each of his patients.
Learn More About Symptoms of Periodontal Disease
---
---